Granite at home
Granite counter tops add the perfect touch to your kitchen or bathroom. In fact, granite is a beautiful addition to any room in your home! Here at our service we've installed beautiful granite counter tops into countless Metro Detroit homes. Call us today to make your home our next stop!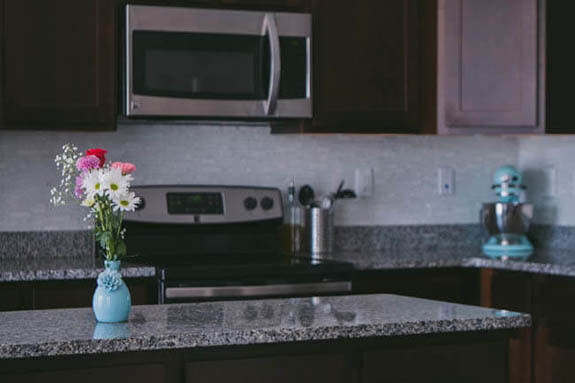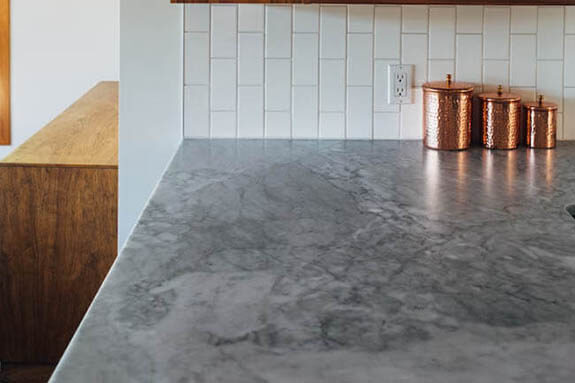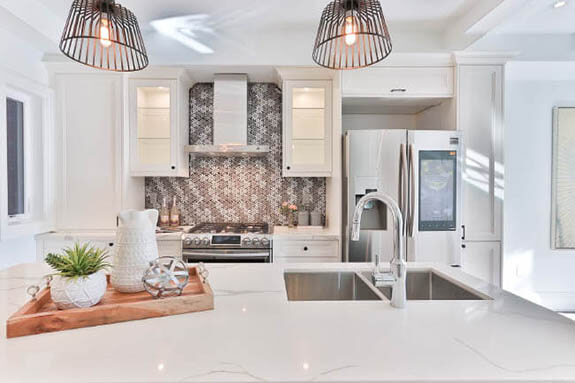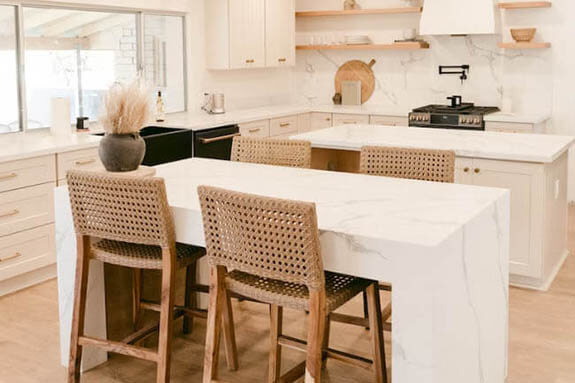 Granite in the work place
At Detroit Kitchen Repair, we do more than just kitchen and home granite instalment. We also do commercial work! We all know that granite is a beautiful choice for your kitchen and home décor, but granite is also the perfect way to add beauty and uniqueness to your business interior. Granite is a perfect choice for table tops in your conference rooms or waiting areas, for you bar counter tops and more! In addition to being visually pleasing, granite is also one of the most durable surfaces available.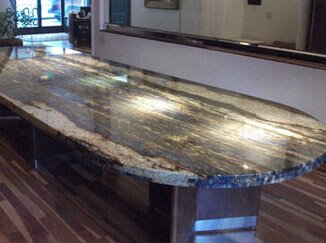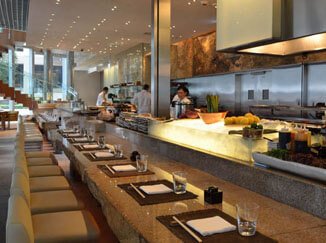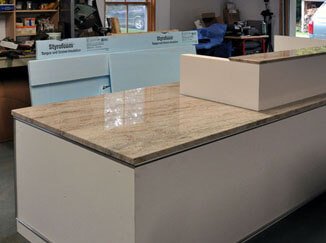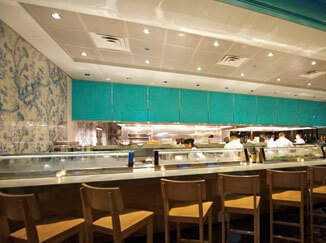 We do it all!
If you need granite countertops, you've come to the right place. Kitchens, bathrooms, commercial projects and more, we do it all! We here at Michigan Granite are the top granite supplier in the Metro Detroit area. We have a huge inventory of granite colors available and can do any size countertop with any edge finish you'd like. We do kitchen counters, bathroom vanities, window sills, thresholds, and any custom piece of granite you may need for your home or business.
Our huge inventory of granite not only has several colors to choose from, but we offer options at several price points so you can work a gorgeous granite counter top into any budget. For smaller jobs the pricing starts out at $25 per square foot and for larger job at $35 per square foot. Not only is our pricing the most affordable in the area, but it's the best deal when you consider the top quality work and service we provide here at Detroit kitchen remodeling. We offer a free price quote on your job and can come to you to measure it up to make sure your job comes out the exact size you need it. We stand behind all of our work.
Remodeling an entire room? We do more than just install beautiful countertops! We also do full kitchen and bathroom remodeling! We can install your kitchen cabinets, rewire the electrical, lay tile flooring, and anything else you may need. For your bathroom we can even do custom showers, vanity replacements, and custom floor and walls. We can build it to your specifications or we can design it for you. If you're beginning a remodelling project and want a beautiful, custom kitchen or bathroom, call us today.
We also do commercial restaurant and office work or can provide you a top of the line design for your bar tops. Give us a call today for your free price quote.